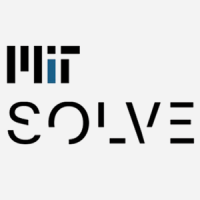 MIT Solve
Innovation Intermediary
Cambridge, MA, USA · United States | CORPORATE
MIT Solve advances lasting solutions from tech entrepreneurs to address the world's most pressing problems. Solve is a marketplace for social impact: we find tech entrepreneurs from around the world and broker partnerships across our community to scale their innovative work—driving lasting, transformational change.

In the last two years, thanks to its partners, Solve has brokered commitments of over $12 million in funding for Solver teams and entrepreneurs.
Research areas
Agriculture and Marine Resources
Agrofood Industry
Protecting Man and Environment
Social and Economics concerns
Medical Health related
Organization Website

Organization Type

Innovation Intermediary

Founded

Headquarters

Cambridge, MA, USA

Opportunity: $1.5 million in funding
Solve's 2019 Global Challenges are open for solutions by July 1.
- Circular Economy: How can people create and consume goods that are renewable, repairable, reusable, and recyclable?
- Community-Driven Innovation: How can citizens and communities create and improve social inclusion and shared prosperity?
- Early Childhood Development: How can all children under five develop the critical learning and cognitive skills they need to reach their full potential?
- Healthy Cities: How can urban residents design and live in environments that promote physical and mental health?
Contact Person